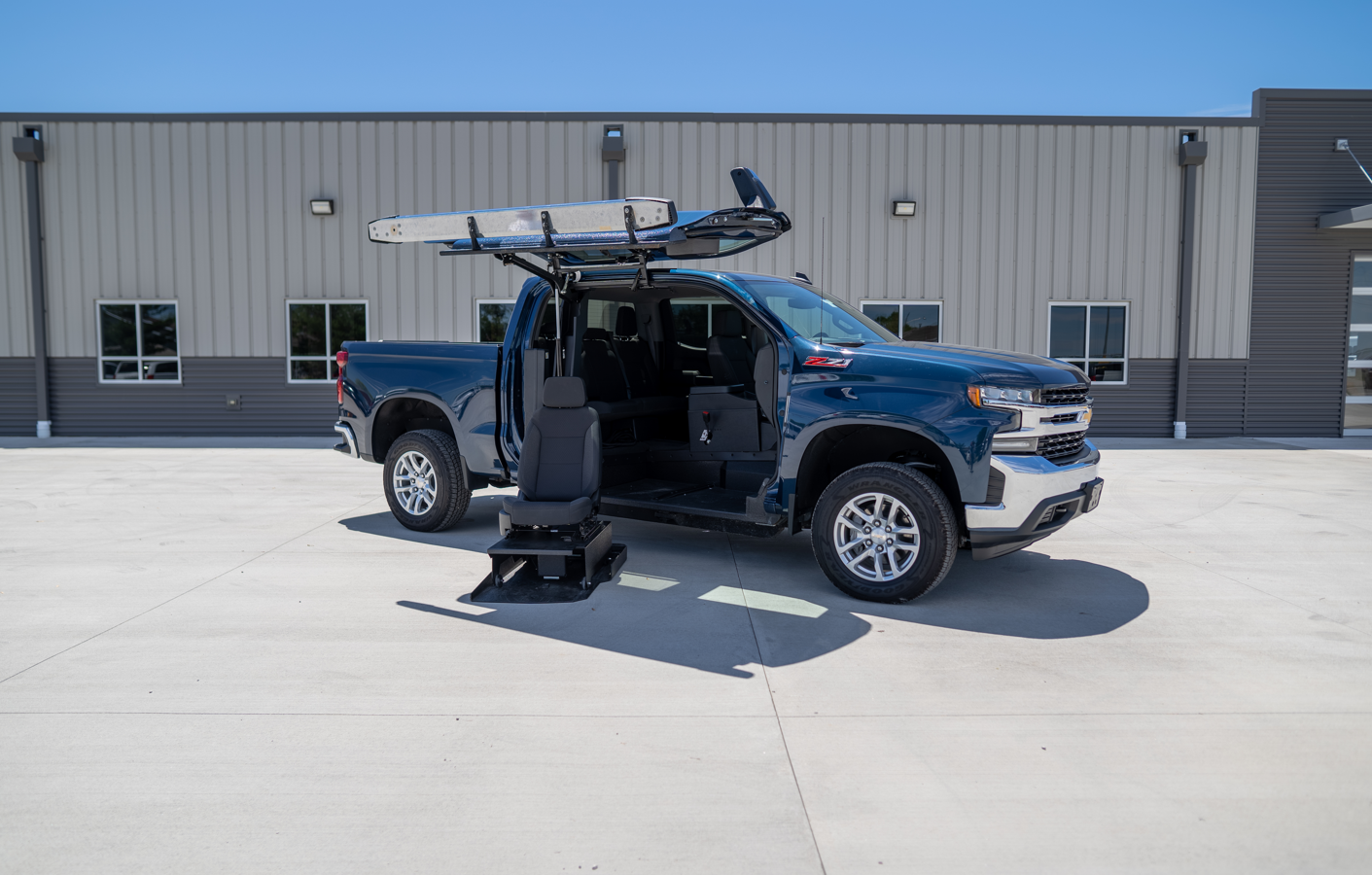 ATC Wheelchair Accessible Vehicles
Providing life-changing experiences through mobility with style
Developed by Steve Kitchin, a personal mobility vehicle owner himself, ATConversions offers leading-edge conversion options. The benefits of an ATC Conversion are
Less Expensive conversion:
ATC conversion baseline cost is much lower than other market choices
More Durable:
The quality and product design of the hydraulic lift is made to last even past the lifetime of a more durable truck.
Speed:
The single motor hydraulic lift is quiet and quick – lifting or closing in less than 25 seconds.
Protection:
As the door rises it provides protection from the outside weather until you are out of the vehicle.
Lighter:
The ATC lift design features a single motor and compact lift system, making it lighter and causing less stress on vehicle brakes.
Accessible:
The ATC conversion opens the converted vehicle door up and over, making the interior of the vehicle easily accessible.
Reliability:
Even with the reliability of roller bearings and the hydraulic system, you have the peace of mind that a manual backup system is available if a power disconnect occurs.